What a lovely afternoon we had at Pelham Plants in August this year!  Thank you Paul and Glenn for being such gracious hosts to our WFGA members and friends.  Everyone seemed to really enjoy themselves.  These are some of the photos and testimonials we have received from those attending.
Pelham Plants Nursery is on a delightful independent two-acre site hidden away in a wooded area of Laughton in the Sussex Weald.   Paul's private garden is a testing ground for new plants and the source of the plant material for the nursery. Whilst there is plenty of interest for most of the year, the colours and textures of the predominantly perennial garden make it particularly worth a visit in the summer months.
Paul Seaborne, the owner of Pelham Plants, is passionate about plants, particularly perennials, and after 15 years of experience with other nurseries, he decided to focus on his own nursery, home garden and his work at plant fairs. This special nursery and garden is a testament to Paul's great love of plants and the sharing of that experience.
Another stupendous visit with WFGA… a hugely enjoyable, inspiring and informative afternoon. Paul's 'ever-changing growing garden' for Pelham Plants nursery was stunning, his knowledge of plants immense and the chance to visit the plant 'sweet shop' was just too tempting! Well done Sarah for making it all happen! – Liddy, former WFGA Regional Manager
It was a lovely afternoon. Thanks for ordering such good weather!  I managed to get a photo of the Rose Chafer Beetle. – J Ashdown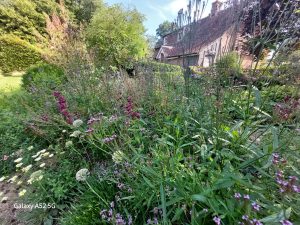 Lovely to see you again and what a lovely time we had at Pelham plants. It was an inspirational tour with Paul who is very knowledgeable and I came away with some great ideas to try out. – L Pickworth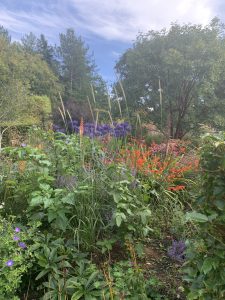 Lovely afternoon at Pelham Plants on Wednesday. Enchanting place, entertaining host and really useful on the perennial front. – B Hicks